Richard "Dixie" Zens and Donald Alvarado began Abacus Engineering Company in 1982 working out of their basements and built a solid reputation for high performance automation and cost effective design of manufacturing processes.
When we incorporated as Abacus Automation in 1985 we moved into an incubator building run by the Bennington County Industrial Corporation, a Vermont industrial development organization.
Once in the startup facility, employees were hired to draft, assemble, wire and program the equipment and keep records of the jobs. Each year, new employees were added as the customer base and business expanded. In 1991, with eighteen employees, Abacus purchased an 8,000 square foot facility to accommodate its increasing orders.
Sales continued to grow and in January of 1999 Abacus completed construction on a new building and moved into the custom designed, 30,000 square foot facility. The new space was designed to meet the demands of our customers into the future.
Abacus currently employs more than 40 talented individuals who will handle your project from concept through installation and startup. We employ a full staff of engineers, drafters, assembly technicians, electrical technicians, programmers and service personnel.
Facilities
Assembly test runs and customer acceptance tests are conducted at our single custom built, 30,000 square foot building located in Bennington Vermont, with an assembly floor, offices, and small machine shop. Our assembly area has level and clean tile floor, bright lighting, a controlled climate, and power drops throughout the area to ensure the best possible facilities for building precision equipment.
Work tables, tool carts, and hardware shelves on rollers can be positioned as needed for maximum efficiency and use of space.
Through a large bay door is our entrance for flatbed trailers, equipped with a 5 ton winch and adequate space to position a tractor trailer. Machines can be loaded safety directly from the clean assembly environment. Delivering larger systems and components becomes light work for our customers.
Our 30,000 sq ft facility in Bennington Vermont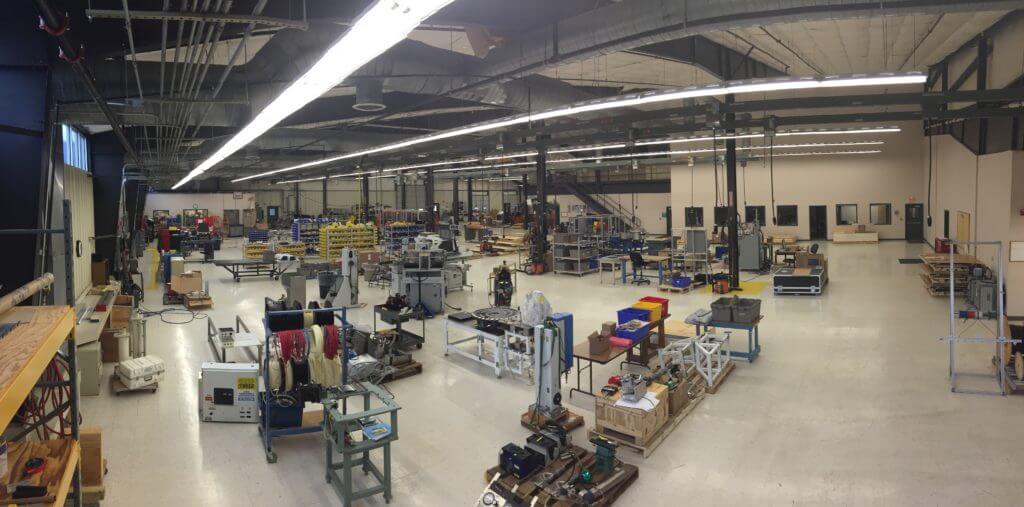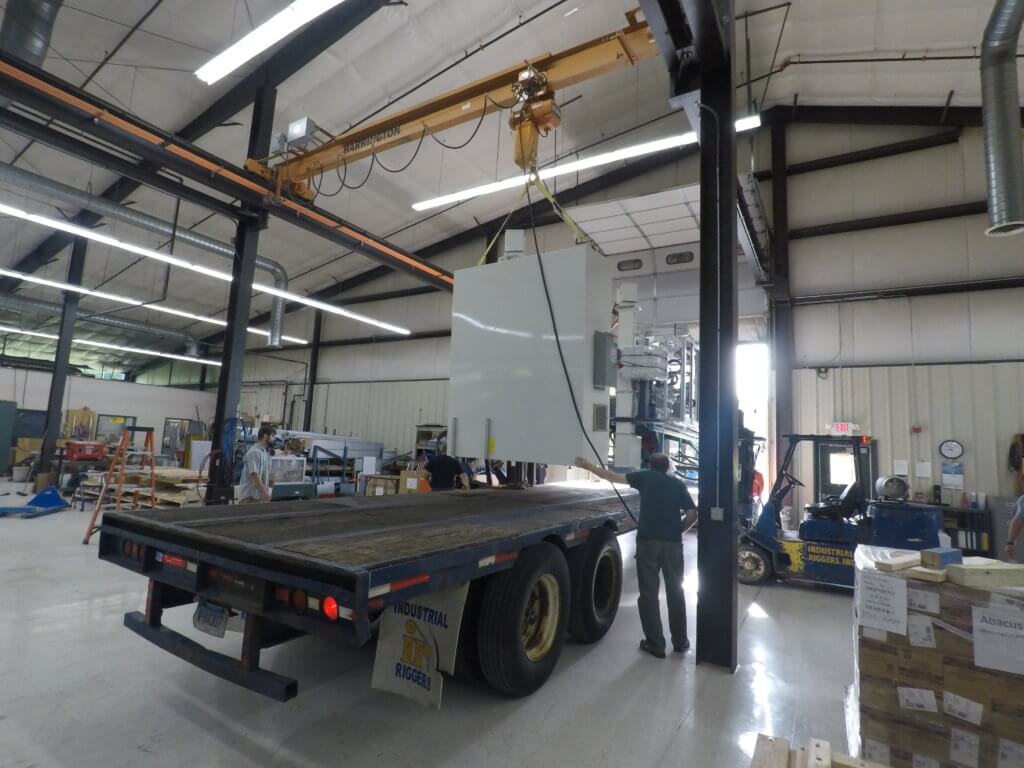 Scott leads the Abacus crew with pure ingenuity, pragmatic problem solving and decades of experience. His balanced-technology approach guides the crew to high-impact cost effective solutions. To contact Scott by email  CLICK HERE  or call 802-442-3662.
Mike's former title as Operations Manager, brings over 15 years of experience and dedication to Abacus.  His new role as Vice President/Owner will offer the same guidance to employees as well as continuous superior customer relations.  To contact Mike by email  CLICK HERE  or call 802-442-3662.
Reeve has deep experience in Abacus machine engineering. Reeve connects with customers through careful inquiry and specializes in creating highly effective Manufacturing Processes. To contact Reeve by email  CLICK HERE  or call 802-445-6120.
With his extensive background in Mechanical Engineering, Kevin provides focused customer contact with innovative approaches to manufacturing process design. To contact Kevin by email  CLICK HERE  or call 802-445-6126.
We are interested in hearing about your needs and having the opportunity to help you enhance the competitiveness of your business.
Potential customers contact us at all levels of the normal project development. Whether you are just beginning to consider the possibilities of automation in your organization, are planning budgets for the future or have a complete Scope of Work and are ready to request a quotation, we would be pleased to provide assistance at any stage of the process.
We strongly encourage you to visit our facility in Bennington, Vermont to meet our staff and see our process. We are very proud of what we have accomplished and look forward to implementing unique solutions for your organization.
Please feel free to CONTACT US by email ([email protected] ) or phone at 802-442-3662 to initiate what we hope will be a long term and profitable relationship.
For over 35 years, we have built machines for a very diverse group of select people that we are very fortunate to call our customers, which range from different specialty markets such as medical, aerospace, military, consumer, cosmetic, food, manufacturing, automotive, and many more.
The high quality of our machines has strengthened our relationship with our customers – bringing them back to us for new opportunities to work as a team once more and meet their needs in the most cost-efficient way.  A few of our customers include: