WE BUILD AMAZING MACHINES FROM SCRATCH THAT TRANSFORM A COMPANY'S ABILITY TO MEET THE NEEDS OF THEIR CUSTOMERS AND THE MARKET
Abacus is the one stop automation company
Motion & Timing Efficiency
reliable accuracy for production control
Return on Investment for long & short term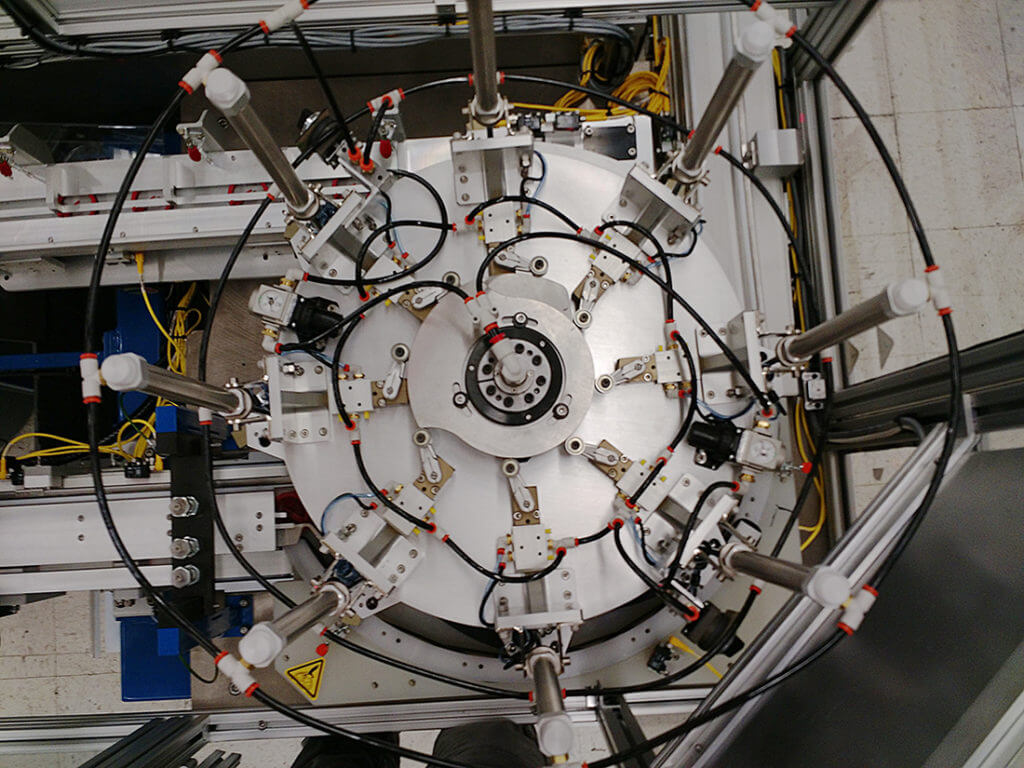 Part Handling and Assembly
Maximize throughput, remove human error through high repeatability, and eliminate ergonomic issues through the use of automated handling and assembly systems for your product. We will work with you to determine the best method and process flow for producing your products – from bulk infeed of a particular part all the way to complex mechanical coupling multiple components.
Photo: Multi-Component Indexing Assembly Dial
Highly Adaptable Flexible Automation
We specialize in custom solutions to our customer's unique problems. Our many years of building "turn-key" solutions have exposed us to a wide variety of challenges and have provided us with a broad base of technical experience that we would be pleased to apply to your project.
Photo: Fluid Dispensing End Of Arm Effector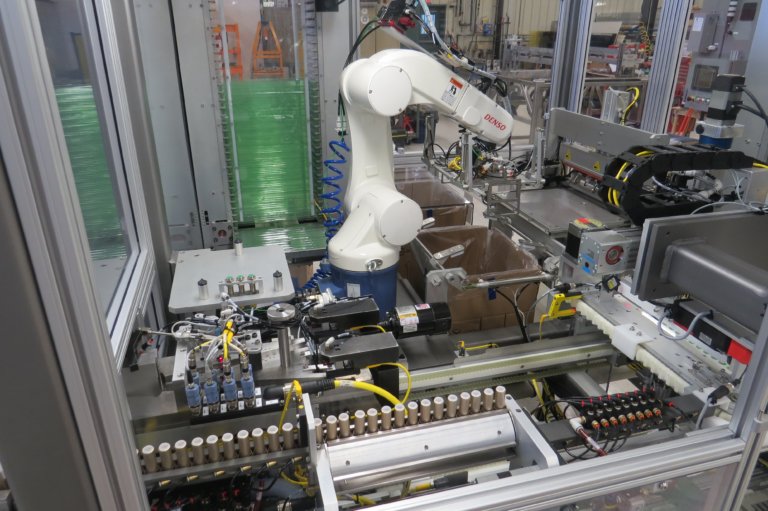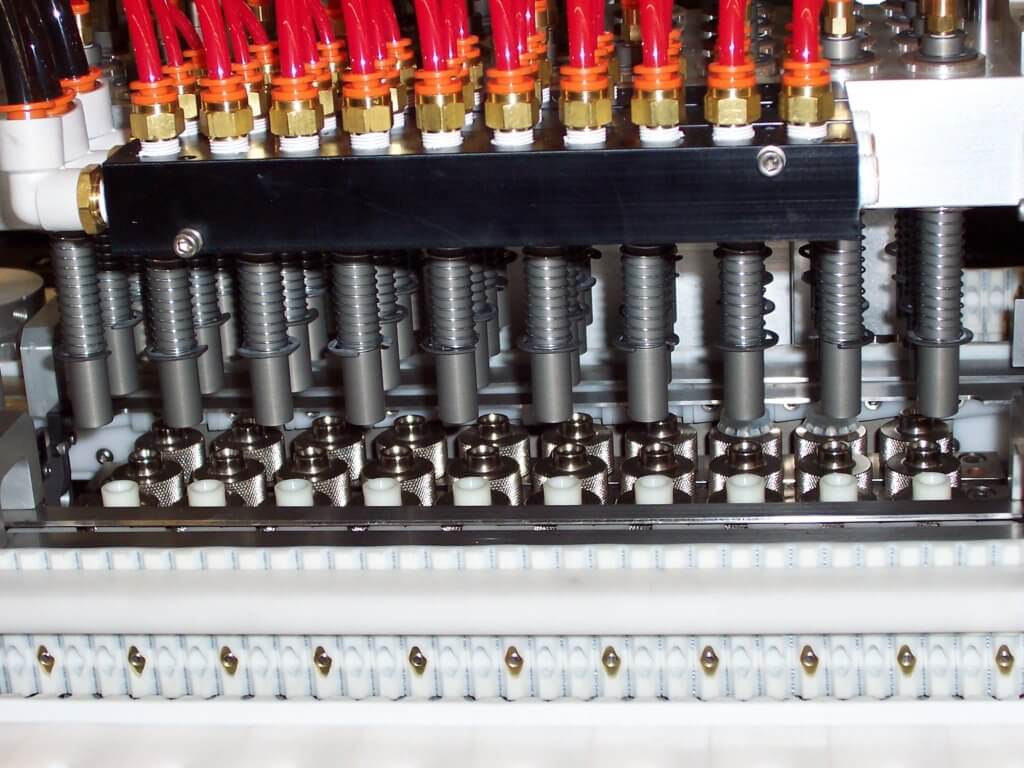 Production Quality Control
Our equipment incorporates multiple features to ensure a quality product, reliably & repeatably. Every motion is sensed, every critical process is measured, and every operation sequence is optimized to achieve the best output of product at efficient rates.
Photo: Mullti-Unit Leak Testing Station
Quickly switch between different styles of product – and back again. Our Fast-Change-Over systems allows a more Flexible Automation permitting multiple products to run on one production line, offers quick or even push-button changeover and can be easily re-programmed and tooled for new products and future expansion
Photo:  Easy Indexing Dial Changeover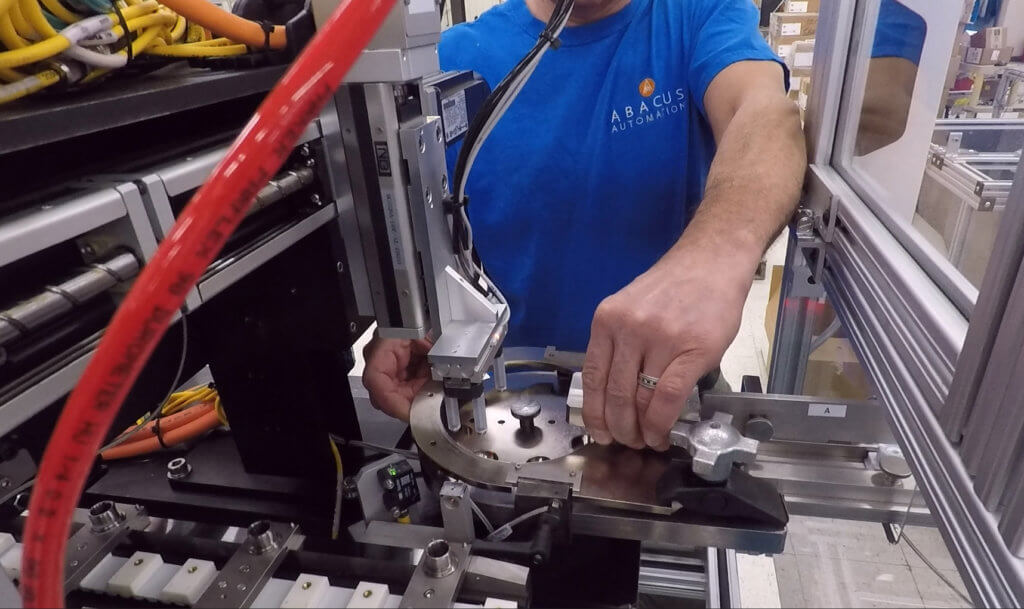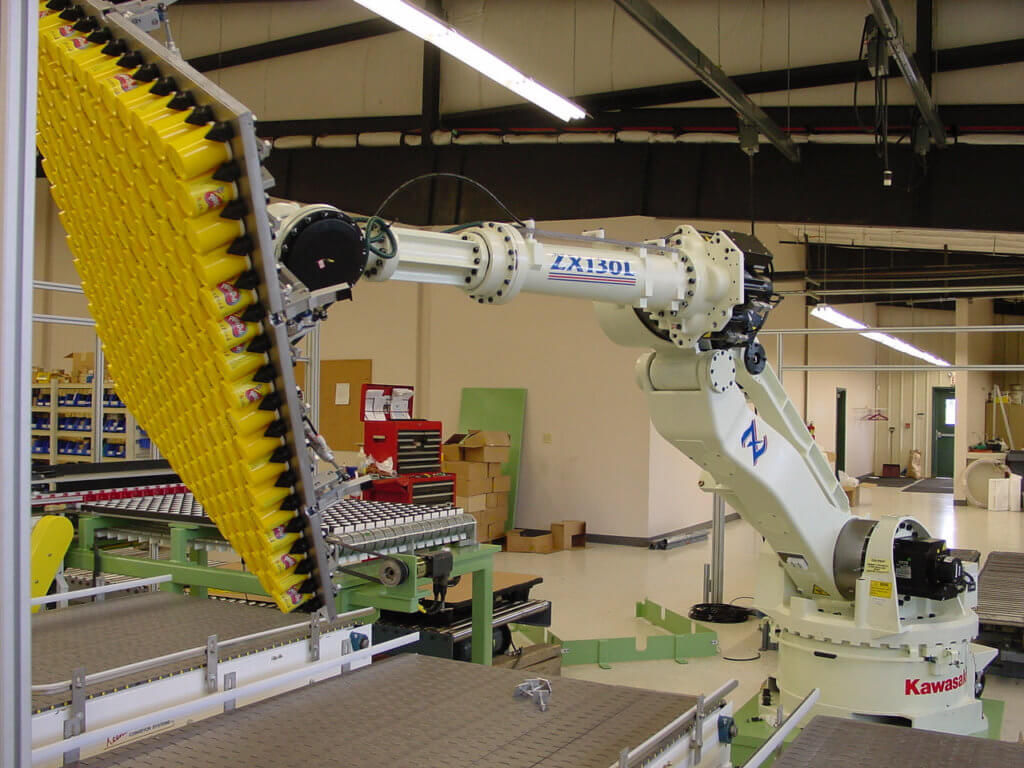 Efficient Conveying and Palletizing
Keep your production running to meet customer demand with an automated transfer system or downstream packaging process. Your part's unique handling requirements can be accommodated by our specifically designed solutions.
Photo: Gantry Palletizing System For Hasboro Play-Doh
For over 35 years, we have built machines for a very diverse group of select people that we are very fortunate to call our customers, which range from different specialty markets such as medical, aerospace, military, consumer, cosmetic, food, manufacturing, automotive, and many more.
The high quality of our machines has strengthened our relationship with our customers – bringing them back to us for new opportunities to work as a team once more and meet their needs in the most cost-efficient way.  A few of our customers include:
Our Full Service Development Process Simplifies Custom Builds
We enable your complete control of the entire design and build process. Every step of the engineering problem solving moves seamlessly from each team of specialists. This design and development process has evolved from over 35 years of customized manufacturing problem solving. This ensures that your custom machine is a pre-tested, turn-key success.
Process Development
Mechanical Engineering
Electrical Engineering
Software Programming
Drafting, Analysis & Archiving
Replacement Parts & Supplies
Full Customer Service 
Custom Built Production Automation Solutions
We design and engineer every system for fastest and most efficient production possible. Our process design includes all phases of your growing manufacturing needs.
Assembly
Automatic Testing
Packaging
Inspection
Material Handling
Data Acquisition
Custom System Integrations
Robot Integration

Force Monitoring

Vision Systems
Fluid Dispensing
Resistance Welding
Ultrasonic Welding
Fastening Systems
Distance Measurement
Check Weighing
Laser Marking & Cutting
Conveying Systems
Palletizing Systems